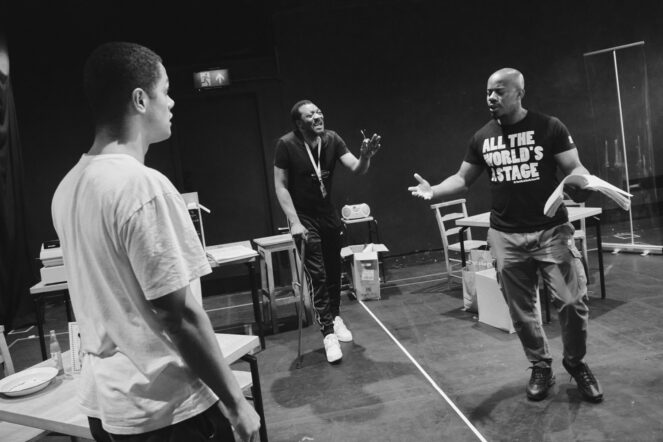 The cast for Tobacco Factory Theatres' world premiere production of REVEALED have reached the final week of rehearsals before previews open on Thursday 22 September.
Artistic Director and CEO of Tobacco Factory Theatres, Mike Tweddle, has described the play as 'the most important new drama' produced by Tobacco Factory Theatres during his six years in post.
"This will be our first home-produced drama since Who's Afraid of Virginia Woolf? had to close prematurely at the start of the pandemic in 2020. In my six years as Artistic Director and CEO at Tobacco Factory Theatres, I have worked on some incredible drama including A View From The Bridge and Beautiful Thing. This brand-new play is easily the production I am most proud of."
Written by Daniel J Carver, who earlier this year performed in Henry VI Parts 2 and 3 at the Royal Shakespeare Company, REVEALED follows the story of three generations of men from the same family as they navigate their wildly different perspectives on the world we currently live in.
Daniel will also perform one of the lead characters alongside a cast that includes Everal A Walsh (Rockets And Blue Lights at the National Theatre, Dr Who for BBC and Oscar-nominated Best Picture of the Year 2019 The Favourite) and Dylan Brady (best-known for his portrayal of Danny in Coronation Street) in his professional stage debut.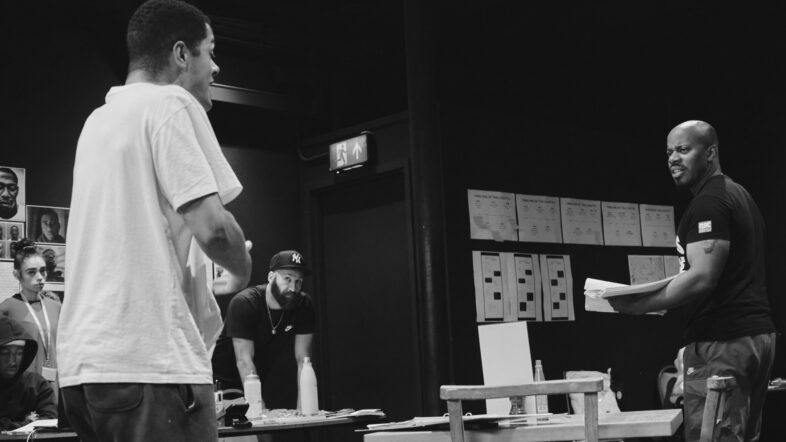 Finding family
This family's dramatic and emotional story highlights issues of racism, homophobia, sexism, domestic violence, gang culture and mental illness and has had a profound impact on the show's director Jay Zorenti-Nakhid.
"This play is a call to action. It inspires you to connect with the people you've struggled most to love. When I was growing up, I didn't know my father. In the search for alternative role models, I went down some very destructive paths as a teenager. In 2018 when I started to work on this play, it changed my life. I now have a relationship with my dad because of this show. I can only imagine how things might have been different for me if I'd seen a play like this when I was younger. That's why I feel passionately about removing financial barriers for teenagers who wouldn't normally be able to come."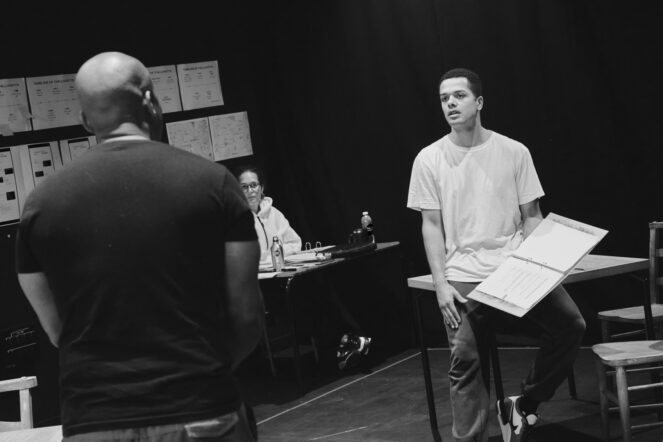 FREE AND SUBSIDISED TICKETS FOR YOUNG PEOPLE
At this time of financial uncertainty for people, Tobacco Factory Theatres are keeping ticket prices as low as possible – with Pay What You Choose options on Mondays, and financial difficulty concessions for all who need them.
In addition, free and subsidised tickets are being offered to REVEALED for young people who couldn't otherwise attend, through a new scheme called Share The Story.
REVEALED revolves around Luther, a 16-year-old boy who is trying to make sense of the world and his place in it.  Seeing these issues explored will be valuable for many different young people, as director Jay Zorenti-Nakhid explains:
'It's hard enough being a young person in the world today, let alone a young person of colour, a young person dealing with mental illness or domestic violence, or a young LGBTQ+ person. To watch this play, and to feel represented, seen and heard, has the potential to make a massive difference in someone's life'.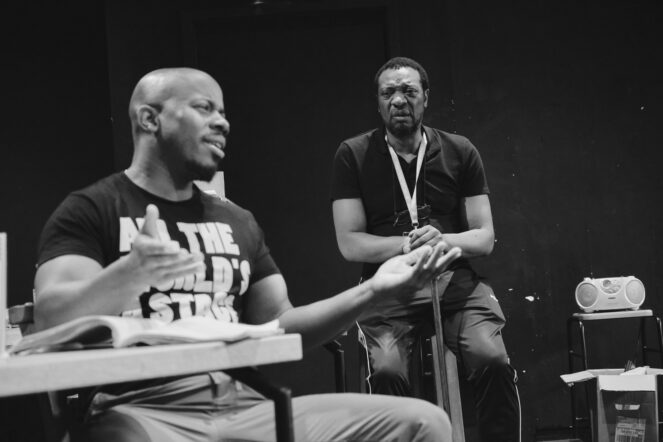 TIME TO REACT
A special performance on Wednesday 28 September sees the return of REACT nights at Tobacco Factory Theatres. The night invites younger audiences to reflect on the themes and ideas presented in REVEALED, and to consider inter-generational connection and difference with pre-show performances & post-show discussions. The event will explore the entanglement of family ties, where young people are told to listen to those 'wiser' than them, and who know better than they do. But can you listen if you are not heard?
REVEALED has been co-commissioned by The Red Earth Collective, who use the arts to challenge mental health stigma and discrimination in racialised and marginalised communities. It has also been developed with the support of the National Theatre's Generate programme. Previews run from Thursday 22 to Saturday 24 September, with the first Pay What You Choose performance taking place on Monday 26 September, with a second on Monday 03 October.
Tickets for REVEALED, including applications for free or subsidised tickets for young people, can be found here or by calling the box office on 0117 902 0344.
Posted on 16 September 2022