About
Produced by Tobacco Factory Theatres. Co-commissioned by Tobacco Factory Theatres and The Red Earth Collective. Developed with the support of the National Theatre's Generate programme.
Written by Daniel J Carver
Directed by Jay Zorenti-Nakhid
Designer – Amanda Mascarenhas
Sound Designer and Composer – Khalil Madovi
Lighting Designer – Joe Price
Movement and Fight Director – Kevin McCurdy
---
Protests and riots are erupting outside.
A recent incident in police custody has stunned the nation.    
16 year-old Luther, his father Malcolm and his grandfather Sidney are thrown together for the night, taking refuge at the family's Caribbean restaurant.
As the three men navigate the chaos on their doorstep, their different feelings come to the surface – on racism, masculinity, sexuality, parenting and love. Secrets emerge from deep within their family, and they start to see one another – and themselves – in a new light.
Revealed hurtles from devastating and shocking to hilarious and heart-warming. It celebrates the courage in connecting with those we find hardest to love. 
Written by renowned actor and emerging playwright Daniel J Carver (RSC), and directed by Tobacco Factory Theatres' Associate Director Jay Zorenti-Nakhid.
---
★★★★ "This fine revival packs a considerable punch, with a stripped-back, no-holds-barred production and excellent performances…"
– The Times on Tobacco Factory Theatres' production of Who's Afraid of Virginia Woolf
---
★★★★★ "Expect to come out of Tobacco Factory Theatres with a warm glow… a thing of beauty"
– Weston-Super-Mum on Tobacco Factory Theatres' production of Beautiful Thing
---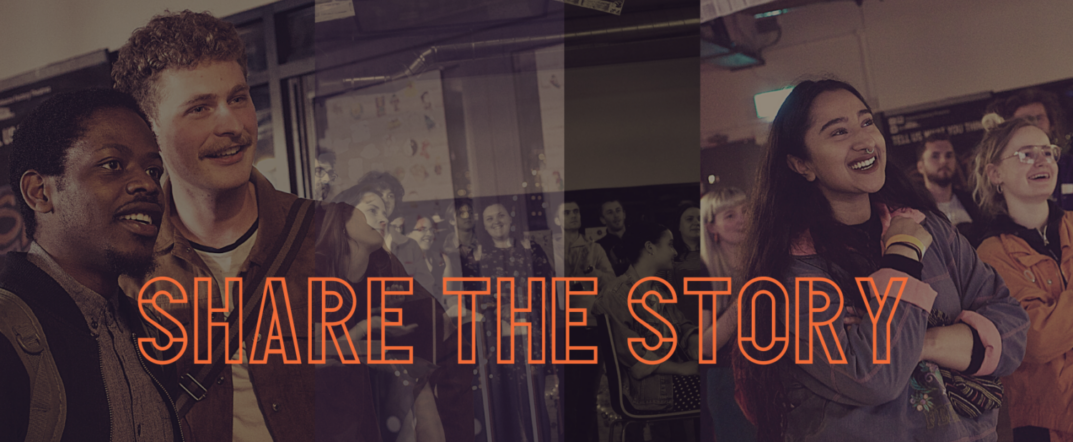 Here at Tobacco Factory Theatres we are so proud of the stories we tell.
Each year we welcome thousands of young people and students to our theatres and love their responses as they enjoy what is – for some – their first experience of live theatre.
Share The Story aims to help build relationships between Tobacco Factory Theatres and young people who can't currently access the theatre, by removing the barriers that make certain cultural experiences exclusive or unattractive. Read more here.
RUNNING TIME90 mins
AGE RECOMMENDATION14+
TICKETS£20 / £16 / £12
VENUEFactory Theatre
Content warning: contains racist and homophobic language, violence, and descriptions of domestic violence, descriptions of mental illness, descriptions of police brutality, and some strong language. 
TIMES:
Evenings 7:30pm | 7pm on Tue 27 Sep
Matinees Thursdays & Saturdays 1pm (excluding 22 & 24 September)
TICKETS:
PREVIEWS
Thursday 22 – Saturday 24 Sep  7:30pm
Standard £16 | Concessions £12 | Share The Story (Standard) £26 | Share The Story (Concessions) £22
MATINEES
Thursdays & Saturdays 1pm (excluding 22 & 24 September)
Standard £16 | Concessions £12 | Share The Story (Standard) £26 | Share The Story (Concessions) £22
EVENINGS
Tuesday – Saturday 7:30pm | Tuesday 27 September 7pm
Standard £20 | Concessions £16 | Share The Story (Standard) £30 | Share The Story (Concessions) £26
PAY WHAT YOU CHOOSE MONDAYS:
Monday 26 September 7:30pm
Monday 03 October 7:30pm
SOCIALLY DISTANCED SHOWS
The following performances will be guaranteed as socially distanced and this will not change regardless of external circumstances. Audiences are asked to wear face coverings for these performances, unless exempt:
Saturday 01 October 2pm
Tuesday 04 October 7.30pm
Members on sale 12:30pm on 13 July 2022
General on sale 12:30pm on 15 July 2022