SPARK is an annual festival of exciting new performance & art at Tobacco Factory Theatres presented by early career artists. Join us on 18 Feb 2023 for a night of Love beyond valentine's, produced by BLUEPRINT.
Back for the first time since 2019, SPARK will be an antidote to Valentine's Day – an exploration of unconventional love in all its forms. We want to hear and see any art that explores love outside of the forced binary of Saint Valentine – whether that be platonic love, collective care, queer love, love for your dog, love for your sister, love for yourself, love for your favourite flavour crisp! If you love it, we want you to share it!
"I'm also just a girl, standing in front of an audience, asking them to love her meal deal choice" – Notting Hill (mostly)
---

HAUNT, PRAY, LOVE
by Eat The Wolf 
Haunt, Pray, Love is a dark comic piece brimming with original live music. Life can be rubbish, but death might be worse, so why not embrace the time you have? Love brings us meaning, whether it's love of a friend, a partner, or a ghost…
Age recommendation: 12+
Content warning: death is mentioned, but nothing explicit
---

OUR MYCELIUM
by Gender Criminal

When we walk through a forest, beneath our feet is a chimeric, communicative society, all parts are integral to its flourishing. From the gnarled network of roots to the branches beckoning birds; resources, warnings and information are shared. This network of biosocial relationships is only made possible by the humble fungi, a strange creature with over 23,000 different sexes.
A forest without fungi is silent and sparse. Mushrooms' mycelium networks are responsible for creating this complex and sophisticated structure for peer support. Trees are reliant upon them to encourage new life and to maintain the health of the ecosystem.
Our Mycelium is a biomythographical exploration of the queer community through the eyes (or gills?) or a mushroom. Forced out of our original forests, the mushroom will plant new roots with people who will celebrate their difference and grow a community on the foundation of love.
Age recommendation: 13+
Content warning: loss, transphobia, queerphobia
---

SPACE ROMP
by Tom Bonson
Space romp is an interactive, sci-fi, comedy using projected characters that are animated live alongside host, Celestial Black. To find unconventional love among the stars for a lucky few. Think the 90s TV show Blind Date, but with a few more aliens and a heap more chaos.
Age recommendation: 12+
Content warning: some swearing and dark humour. Bad jokes.
---

the pressures of penguinhood
by Kate Cygan & Jennifer Hebden
Two penguins show us how love conquers all, even where grace and dexterity are lacking as they attempt to co-parent their egg against the odds.
Kate and Jen present a revamp of this partner acrobatics comedy act, with close shaves, near misses and total slip-ups in their plight to keep their family afloat.
Will their hopes be scrambled? Will this parenting thing be everything its cracked up to be?
The p-p-p-p-p-pressure is on.
Age recommendation: all ages welcome (but 3+ for better understanding)
---

BUSHY
by The Mango Ensemble
"I want to add to my body, not take away. More lipstick, earrings, decorations, tattoos, eyeshadow. Less violence. Give, not take."
BUSHY is a play about the body. A reflection on how we use our vessel to experience the world, relationships and pleasure. As well as joyful, this can be suffocating and difficult to deal with. It challenges the notion that our bodies can mean only one of these things to us, asking a question rather than imposing an answer.
"Have you claimed ownership of your body, or does it still belong to others?"
Through humorous dialogue, physical exploration and poetic flashes, this study on the original play by Isabella Covelli, especially devised for SPARK, aims to provoke the need for an internal dialogue about our connection with our bodies, our relationships, and ourselves.
Age recommendation: 15+
Content warning: sexual assualt
---

LOVING MY INSECURITIES
by Mengling Li
What if we are proud of our insecurities? What if we loved them, nourished them, and made them the heroes of our being?
A work that uses dance to explore how social norms have led to the manifestation of insecurities, and how we can stop the cycle of repeatedly putting ourselves down.
Age recommendation: 10+
---

SHE DOESN'T LIVE HERE ANYMORE
by Eryn McDonald
She Doesn't Live Here Anymore is a personal exploration of gender dysphoria and self-acceptance through poetry, song and costume. The poems attempt to unravel and examine connections to sexuality, conditioning and guilt, whilst also trying to unearth the beginnings of gender euphoria and what that might look like.
The piece connects to the theme of Unconventional Love through the self-love of a gender non-conforming person, and through the idea of loving a self that is rarely represented or celebrated in mainstream society.
Age recommendation: 16+
Content warning: discusses gender dysphoria
---

THE SECOND COMING (OUT)
by Charlotte McEvoy
Do you ever feel like you are living a million years behind everyone else? Have you just redownloaded your dating apps in a last-ditch attempt at human interaction after swearing that last time was the Last Time. What happens when you realise you're queer in the middle of a global pandemic, and it turns out everyone already knew but you?
This is a story of those who feel miles away from where they think they should be, and are still learning who they really are. Tuck in to some discount post-Valentine's chocolates and come along on a journey of confusion, carabiners and coming out (again).
Age recommendation: 15+
Content warning: bad languague and non-graphic sexuality
---

HOW TO SAFELY DISPOSE A FRIENDSHIP
by Bella Finlayson & Weronika Dwornik
Messy, menacing and absurd, this performance will be a cathartic celebration of friendships and their painful endings. Exploring the variety of ways relationships can deteriorate and mirroring the emotional journey of a friendship breakup, this piece will dive into the darker emotions that surface during these times. In How To Safely Dispose A Friendship we will invite the audience to get their hands dirty; each audience member will receive a score which will guide them as they perform our piece with us.
Age recommendation: 13+
Content warning: some strong language and sinister themes
---

OBSESSION
by India Rodgers
OBSESSION is a monologue about identity, neurodiversity and the obsessive nature of fandoms within the music world. Identifying as part of a fandom often requires a huge amount of work – unwavering loyalty, enormous dedication and an endless fascination with your chosen idol. You could say it looks a lot like love.
Darcy finds herself, not for the first time, in a YouTube hole. Hour after hour of suggested video content has played and she hasn't moved from her nest. She consumes information with an insatiable appetite. No topic is off limits. She hopes that her next obsession might push Monday further away and give her mind a rest from all the noise.
Age recommendation: 13+
Content warning: depression and suicide
---

UNCONVEnTIonAL LOVE OF WORK: A COSTUME DRAMA
by Radical Admin Collective
Lucy Heard and Beccy Golding have been arts administrators for a long time, working with a wide variety of clowns, robots and oversized animals. In 2019 they started the Radical Admin Collective, a playful exploration of their roles in other people's business.
Working from a place of positivity. Radical Admin Collective ideas are open source, freely shared, with a generosity of spirit and whole-heartedness. Radical Admin Collective revel in cross-pollination and connecting with people, and enjoy making things easy for themselves and others.
This performance will explore our love-hate relationship with work paid, unpaid and speculative. Radical Admin Collective envisage costume changes, spoken word, clowning, object manipulation and audience interaction. A lo-fi experience exploring status, invisibility, patriarchy and capitalism. Radical Admin Collective will be dressing for the job we want, not the job we have.
Steering clear of office romances, lamenting the unrequited email and wondering what counts as work.

Age recommendation: 14+
---

LOVE, TREE X
by Shady & Muddy
Shady and Muddy love trees, and trees love them…
Love, Tree x is an imagined nature walk. Two clowns, Shady & Muddy, lead an interactive promenade performance in which they create the world of the forest in the foyer of the theatre. The piece is a celebration of a love of nature, its rhythms, its treasures to be discovered, and the regulating effect it has on humans.
Together with the help of the audience, Shady & Muddy will create an entirely imagined natural environment, real enough (they hope) to provide the soothing effect of being in nature itself.
Age recommendation: 14+
---

DISCO AVALON
by Crossfire
Come to Disco Avalon in Central Camelot to join the Junkyard celebrating the lone King's latest victory. Follow the Knights of the round dancefloor and be enchanted to the beats of DJ Merlin. Find your own journey and maybe discover love in a way you did not expect.
Age recommendation: PG
---

couples therapy
by Ellen Welsh
Couples therapy is in honour of my longest long-term relationship with the city of Bristol. Like many relationships, I've gone through periods of feeling very close to it and periods of really struggling with it and we're currently at a bit of a make or break point. This piece looks at some of the complexities around my feelings towards the city.
Age recommendation: all ages welcome
---

THE SHELVES OF THIS LIBRARY
by Greg Shewring
The Shelves of this Library is a unique look at how unconventional love can control our lives and dictate our decisions on a daily basis. From work to play, it looks at the relationship between two individuals at a heightened moment of stress and unpicks the destructive nature of really uncovering what lies beneath the love that's developed for another human being.
This tragi-comedy is revealing of the times we live in, and draws attention to issues surrounding personal obligation to those we care for and the current state of the systems which enable us to do so. This short extract endeavours to provoke an immediate response to a love less nurtured in a time of extreme need, where government cuts are slowly decaying society's ability to provide for our most vulnerable.
Age recommendation: 14+
Content warning: themes of suicide
---

POETRY BY IMAN
by Iman West
This performance will be a mixture of poetry and music collaborating in an abstract way. Speaking of her Pakistani heritage, the poems will use words, rhythm and humour to express feelings towards the love of individual culture and acceptance within identity.
The sounds made by the accompanying musicians will be reactive to Iman's words, using instruments as tools for emotive improvisation rather than structured compositions. An unconventional coming together of feeling, words, responsive sounds, fluid on-stage collaborations and love.
The group want to create an open and intentionally soft space for audience members to be part of.
Age recommendation: 12+
Content warning: domestic abuse, religion and possible loud noises
---
BLUEPRINT are a cohort of emerging producers who are committed to creating opportunities to showcase up-and-coming Bristol artists in a kind and accessible way. BLUEPRINT is designed to give a route into producing for those who wouldn't normally get the chance, and we want to do the same for the artists at SPARK.
---
Tobacco Factory Theatres would like to thank Noel Coward Foundation and St James's Place Charitable Trust for their ongoing support of our BLUEPRINT programme and SPARK 2023.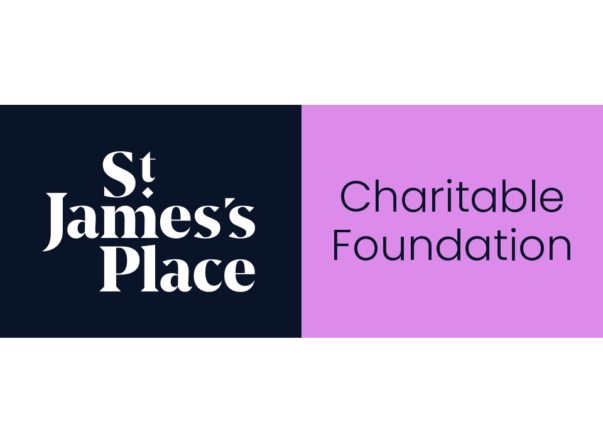 Posted on 18 January 2023