INTRODUCING THE CREATIVE TEAM FOR our IN-HOUSE CHRISTMAS PRODUCTION OF OLIVER TWIST!
---
Seamus Carey is the composer and co-songwriter for the production.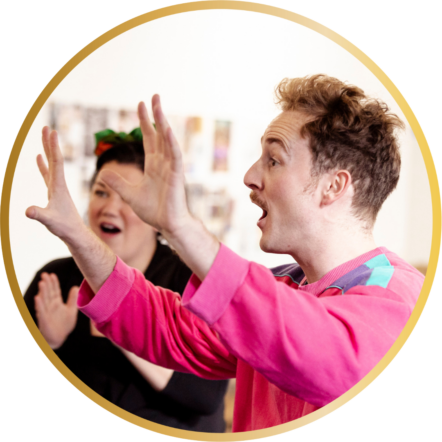 Seamas Carey is a Cornish artist / composer / choir leader / bloke, perhaps best known for his podcast series The Reason Why, and the "provocative, nuanced and controversial" comedy show - Help! I Think I'm A Nationalist.  
His other work includes; Pagan Pandemonium, I Wish I Was A Standing Stone and Seamas Carey Meets His 4 Year Old Self  (Emma Rice's 2019 theatre highlight, The Guardian). He also founded and still conducts Cornwall's first alternative male voice choir, Men Are Singing. In 2020 he received the Maurice O'Connell Bursary Award and went on to exhibit work at Tate St Ives the following year.  As a multi-instrumentalist (accordion, piano, double bass, bagpipes)  Seamas has worked for 12 years as a performer and musical director with theatre companies such as Wildworks, Kneehigh, Traveling Light, Bristol
Old Vic, C-Scape, Cheap Date Dance, Bashstreet and Sally Cookson. He has toured throughout the world, but still remains firmly rooted in his
---
LaÏla Diallo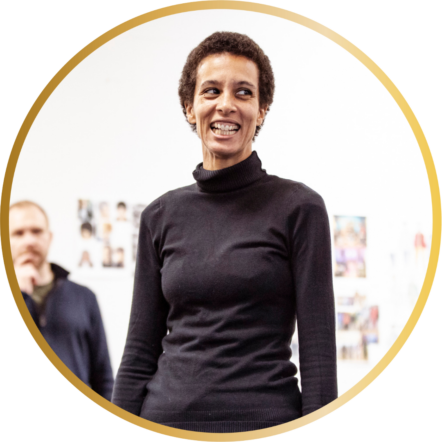 LaÏla Diallo is the Choreographer.
Laïla is a choreographer and performer based in Bristol.
Alongside independently and collaboratively devising dance works, Laïla often works as movement director/choreographer in theatre and opera.
Recent works include Like Moth to Light with visual artist Helen Carnac, and short film 1:1, produced by MAYK and commissioned by British Council #WomenPowerinCulture for WOW Istanbul. Movement direction and choreography credits include: ABBA Voyage; Rigoletto, Otello, Un Ballo in Maschera (Opera North);  Emilia, Three Seagulls (Bristol Old Vic Theatre School); Wonder Boy, Nutcracker (Bristol Old Vic); Aïda, War and Peace (Canadian Opera Company); Thérèse Raquin, All's Well That Ends Well (National Theatre); The Prince of Homburg, Dance of Death (Donmar); Tis Pity She's a Whore (West Yorkshire Playhouse), Days of Significance (RSC, Tricycle). 
---
Adam Peck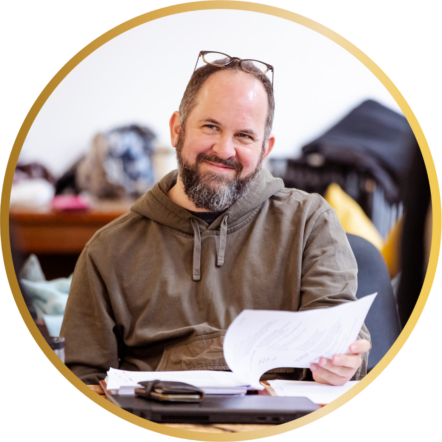 Adam has spent the past two decades working as a playwright, dramaturg and theatre-maker. He has been an Associate Artist at Bristol Old Vic since 2013, and in 2019 his devised adaptation of A Monster Calls won an Olivier Award.
Work includes: The Lion, The Witch and the Wardrobe (Elliot Harper Productions, The Bridge Theatre and Leeds Playhouse), the OFFIE-winning and Olivier Award-nominated Cinderella: A Fairytale (Travelling Light Theatre & Tobacco Factory Theatres; The Other Palace; Unicorn Theatre; MAC), Orpheus & Eurydice, Belle & Sebastien, Igloo, Sleeping Beauty, The Boy Who Cried Wolf, Medusa, Only, Hey Diddle Diddle (Bristol Old Vic), 101 Dalmatians, The Last Voyage of Sinbad the Sailor, Bonnie & Clyde (Tobacco Factory Theatres), Father Christmas (Lyric Hammersmith, Leeds Playhouse & Warwick Arts Centre), Oh No George and Well Done, Mummy Penguin (Can't Sit Still, UK Tour), Shop of Little Horrors (Pickled Image, UK Tour), 140 Million Miles (Oran Mor), Minotaur and Septimus Bean & His Amazing Machine (Unicorn Theatre), Tom and Varmints (Sadler's Wells), Fagin's Twist (Avant Garde Dance & The Place) and the My First Ballet series (2014-2017) for English National Ballet.
---
Lydia Cook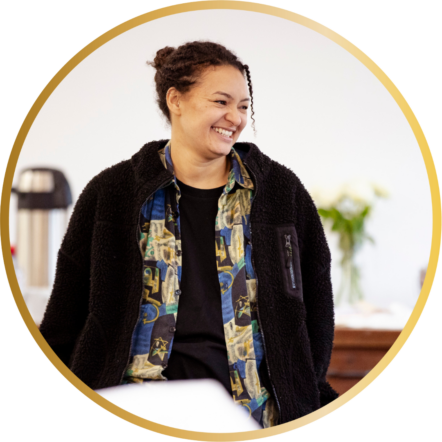 Lydia Cook, a true Bristol local, delights in crafting theatre both in her
hometown and throughout the UK and internationally.
Lydia's directorial credits include: Holes (Tom Basden, performed in The
Ancient Chinese town of Wuzhen and The Wardrobe Theatre Bristol)
Assistant Director credits include: Emilia (Morgan Lloyd Malcolm,
directed by Sally Cookson); The Future is Beige (Hannah Ali Khan)
As a theatre practitioner, Lydia engages with aspiring artists at the
Tobacco Factory's Young Theatre Makers, Bristol Old Vic's Young
Company, Bristol Institute of Performing Arts, and Pauline Quirke
Academy.
She finds inspiration in immersive, courageous, and bold artistic
endeavours, weaving elements of music and movement into her work. As a director, her mission is to spotlight the voices of individuals from
global majority backgrounds and queer LGBTQIA+ communities.
Lydia is a recent graduate of the MA Drama Directing course at Bristol
Old Vic Theatre School.
Lydia is excited to be part of the Tobacco Factory team and hopes you
enjoy this production of Oliver!
---
Stay tuned on our socials to find out more about the creative team as we regularly update this page during our Oliver Twist campaign.
---
Full Creative Team
Director Heidi Vaughan
Writer Adam Peck
Set and Costume Designer Katie Sykes
Composer & Musical Director Seamas Carey
Choreographer Laïla Diallo
Sound Designer Elizabeth Purnell
Lighting Designer Chris Swain
Producer Sian Weeding
Costume Supervisor Sophia Khan
Assistant Director Lydia Cook
Production Manager Ed Borgnis
Stage Manager Anna Booth
Assistant Stage Manager Robyn Small
Posted on 15 November 2023