We are delighted to announce the cast of our in-house Christmas production, Oliver Twist
Following the huge success of last year's The Snow Queen, Tobacco Factory Theatres return with a glorious re-imagining of Charles Dickens' Oliver Twist. 
Written by Olivier Award-Winning Bristol playwright Adam Peck and directed by TFT's new Artistic Director Heidi Vaughan, in her first production for the company, this classic story will come alive in a riotous fashion as Oliver escapes the workhouse to join the outrageous escapades of Fagin and co.
A brighter, bigger-hearted production you will not find, as Tobacco Factory Theatres brings a festive adaptation of this famous tale to Bristol with a belly full of cheer. You will leave the theatre shouting for more! 
Don't miss this thrilling take on a 200-year-old tale that has never been told quite like this before.
---
meet the CAST
Oliver Defender Nyanhete
Fagin Beverly Rudd
Dodger, Monks & Martha Tom Fletcher
Bill Sikes & Judge Fang Dan Gaisford
Nancy & Agnes Shiquerra Robertson Harris
Mrs Brownlow & Mrs Sowerberry Alice Barclay
---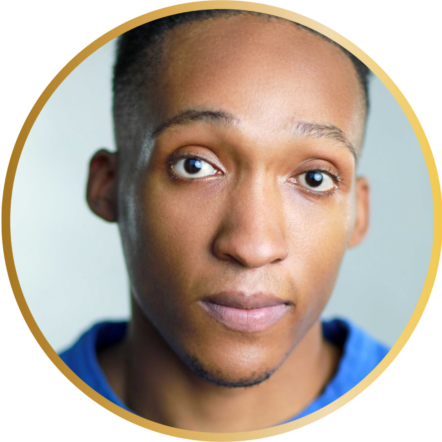 Defender Nyanhete will be playing Oliver.

Defender is a graduate of The Royal Central School of Speech & Drama.
His professional credits include Icarus in 'Icarus' (Unicorn Theatre), Volpone in 'Volpone' (UK Tour), Mandela in 'Water Bread and Salt' (Tangle/UK Tour), and Pinch in 'Lets Build' (Polka Theatre) 
Defender is thrilled to be sharing in the telling of this invigorating
new adaptation of the story of Oliver Twist.
---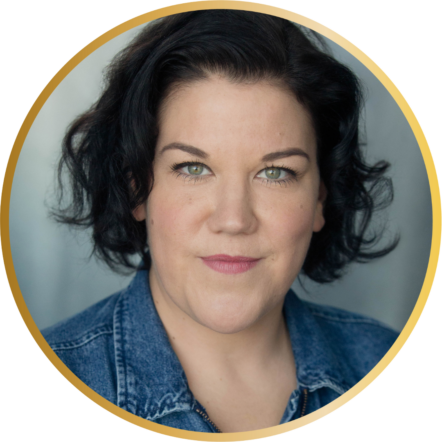 Fagin will be played by Beverly Rudd.
Beverly trained at LAMDA.
Television credits include; TROLLIED Series 1-7 as Series Regular Lisa (Sky/Rough Cut TV), TWIRLYWOOS (BBC), THE FUNCTION ROOM (Big Talk Productions), SHAMELESS (Channel 4/Company Pictures), CORONATION STREET (ITV), HIM & HER, INN MATES, SCALLYWAGGA & MASSIVE (BBC 3), GUANTANAMO PHIL (Big Talk Productions), OCTAVIA (Touchpaper Television), COMING UP (Channel 4/Ideal World Productions) & NO ANGELS (World Productions).
Theatre credits include; MORE THAN A FELINE (Living Spit) THE LION, THE WITCH & THE WARDROBE (The Bridge Theatre), ANNA BELLA EEMA (Arcola), DEAD DOG IN A SUITCASE (Kneehigh – Lyric Hammersmith & UK/International Tour), BRIEF ENCOUNTER (Kneehigh – Empire Cinema Haymarket & Tour), THE TIN DRUM (Kneehigh – Shoreditch Town Hall & Tour), PETER PAN (Regent's Park Open Air Theatre), JAMES & THE GIANT PEACH (West Yorkshire Playhouse), MUCH ADO ABOUT NOTHING (Royal Exchange Theatre), THE LITTLE MERMAID (Bristol Old Vic Theatre), THE MAGISTRATE (National Theatre), SOHO CINDERS (Soho Theatre), THE BEGGAR'S OPERA & INTO THE WOODS (Regent's Park Open Air Theatre), BRIEF ENCOUNTER (Kneehigh – UK/US Tour), IT'S ABOUT TIME (Nabokov), DAYS OF SIGNIFICANCE (Royal Shakespeare Company), ACORN ANTIQUES: THE MUSICAL! (Phil McIntyre Entertainment), TITUS ANDRONICUS (Paradoxos), THE HOLE STORY (Paines Plough), GIRLS JUST WANNA HAVE FUN (Limelight/Fiery Angel) & THE THREEPENNY OPERA (NYT).
Film credits; CHUCK CHUCK BABY (BFI and BBC) THE PRINCESS AND PEPPERNOSE and CYRANO (director Joe Wright) MAD, BAD & SAD and SERVICE (both for Channel 4 Films).
Awards include; RTS Award for Best Performance in a Comedy for MASSIVE (2009).
---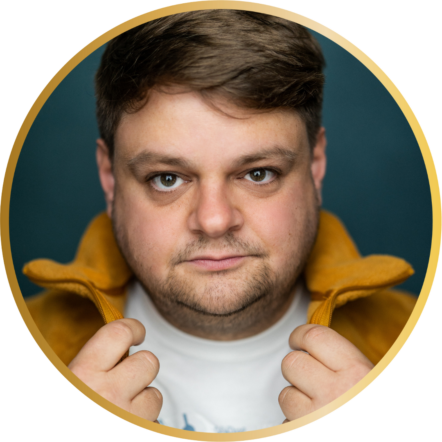 Tom Fletcher will be playing on the roles of Dodger, Monks & Martha.
Tom is a hard of hearing actor and theatre maker originally from Swindon.
Theatre credits include: Drac & Jill (Wardrobe Theatre), Little Women in Black (Wardrobe Theatre), Sherlock in Homes: Murder on Ice (Sharpteeth Theatre), Jellyfish (Intrepid Ensemble)
TV/Film credits include: Extraordinary (Disney+), A Woman Walks Into a Bank (Spanakopita/Penny 4)
---
The roles of Bill Sikes & Judge Fang will be played by Dan Gaisford.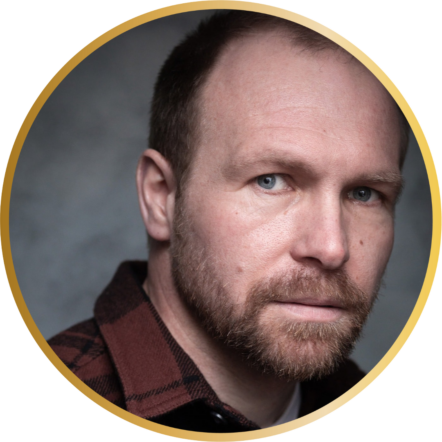 Dan trained at the Guildford School of Acting, and was the winner of the MA Acting Prize. 
Theatre credits include: Bad Nights and Odd Days and Alarms and Excursions (Greenwich Theatre), The Two Character Play, Dr Jekyll and Mr Hyde and A Christmas Carol (Red Rope), The Height of The Storm (Wyndham's Theatre and UK tour)
TV credits include: Small Town Politics (Sky), EastEnders (BBC) and Beyond Reasonable Doubt: The Murdered Bride (CNN).
Film credits include: Headlights, Essex Girls, Dragon, Council House and Violent, The Quiet and Scarecrow in Purgatory.
Dan is also a writer, musician and published songwriter. 
---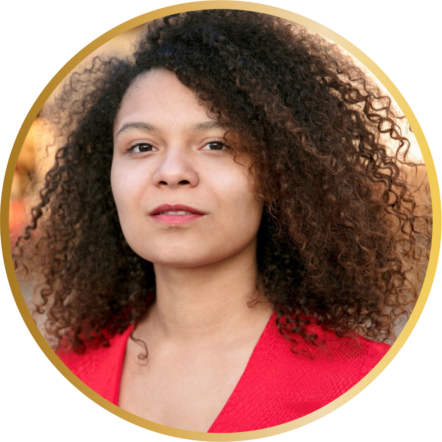 Nancy & Agnes will be played by Bristol based actory and theatre maker Shiquerra Roberston Harris.
Shiquerra is a First Class Degree Acting Graduate of Bath Spa University and is a regular collaborator with South West Theatre companies Beyond Face (2000 Stories , The Elephant in the Room & All One Way), Ramshacklicious (Club Supreme – The Roadshow), The Invisible Circus & The Naturals Theatre Co.
---
Brownlow & Sowerberry will be played
by Alice Barclay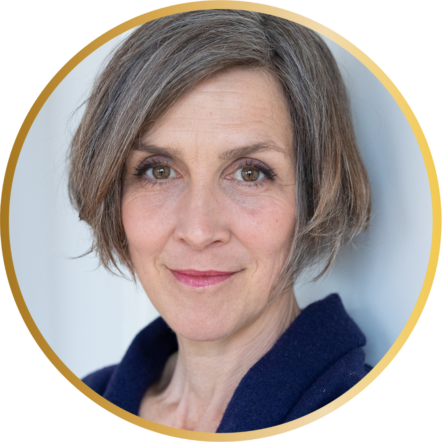 Theatre credits include
Much Ado About Nothing; Henry V (Tobacco Factory Theatres); Invincible (Kilter Theatre); The Grinning Man (Bristol Old Vic)
Television and Film includes:
A Good Girl's Guide To Murder (BBC3); Castaways (Working Title) (Blackbox Media/Clapperboard); Emmerdale (ITV); Unbroken (World Productions); A Spy Among Friends (ITV); The Long Call (ITV); Doctors, Casualty (BBC); The Unequalled Life (BBC4); The Trouble With Love (BBC2) and Eyeball Tennis for Film Four. 
---

CREATIVE TEAM
Director Heidi Vaughan
Writer Adam Peck
Set and Costume Designer Katie Sykes
Composer & Musical Director Seamas Carey
Choreographer Laïla Diallo
Sound Designer Elizabeth Purnell
Lighting Designer Chris Swain
Producer Sian Weeding
Costume Supervisor Sophia Khan
Assistant Director Lydia Cook
Production Manager Ed Borgnis
Stage Manager Anna Booth
Assistant Stage Manager Robyn Small
---
***** "YOU COULDN'T FIND A BETTER WAY TO START YOUR CHRISTMAS THAN THIS"
– StageTalk Magazine on last year's production of The Snow Queen at TFT

---
**** "A REAL TREAT OF A FAMILY SHOW… GORGEOUS"
– The Times on Beauty & The Beastat TFT

---
***** "A BEAUTIFUL AND BEGUILING CHRISTMAS SHOW… IT REALLY IS PERFECT"
– Bristol 24/7 on Heidi Vaughan and Adam Peck's Travelling Light production of Belle & Sebastien
---
**** "STEPPING INTO TOBACCO FACTORY THEATRES AT CHRISTMAS, YOU'RE IMMEDIATELY TRANSPORTED"
– Broadway World on Beauty & the Beast at TFT
Posted on 20 October 2023