Mike Tweddle, CEO and Artistic Director of Tobacco Factory Theatres, has announced his intention to step down from the role in October, after joining in 2016. 
Mike said: 'It has been an honour to work at Tobacco Factory Theatres over these six years. The theatre's spaces and audiences are extremely special, and I've been blessed to work with inspirational colleagues and collaborators. I will treasure memories of the productions, visiting programmes, engagement projects and partnerships we've created together, and I'll never forget how everyone gave their all to safeguard the theatre's future through the pandemic.  
The theatre has emerged from crisis more motivated than ever to be a welcoming hub for audiences, artists and learners, and a pioneering centre for new work. This is an exciting moment for someone new to take the lead alongside David, and I have no doubt that they and the wonderful team will make magic happen. I will miss everyone so much, but I am looking forward to spending some time focusing on family before exploring next steps. I'll be forever grateful to have worked for one of the most beautiful theatres in the country, and I'll remain a passionate supporter of its next chapter.'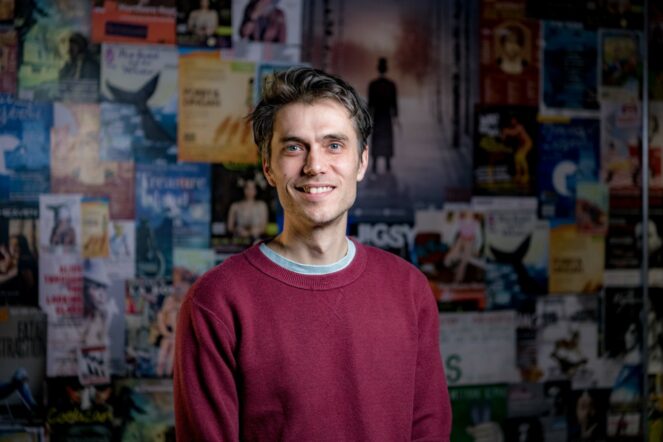 Over six years Mike has overseen twenty in-house productions and co-productions – five of which he directed (including the critically-acclaimed A View From the Bridge and Beautiful Thing), and ten of which have toured nationally or internationally. He has collaborated on a vision for life-long creative learning, developing participatory programmes for people of all ages and professional productions with community engagement at their heart. Meanwhile, the building has undergone major redevelopment, producing a second state-of-the-art theatre space and upgraded facilities – made possible by a £1.5m fundraising campaign focused on offering creative opportunities to all.
---
David Dewhurst, Executive Director, said: It's been a pleasure to work with Mike for the past six years. His vision has cemented Tobacco Factory Theatres as a community and artist focussed producing theatre, a place where anyone and everyone can come and experience, engage and shape the work that we do both on and off the stage. As we emerge from the pandemic this vision could not be more important. Mike's kind and caring leadership has inspired all who work with him and we wish him all the success in his next adventure.
---
Sarah Smith, Chair of the Board of Trustees, said: 'The past six years have flown by but throughout this time I have truly enjoyed working with Mike. I am so grateful to him for developing and driving the vision for Tobacco Factory Theatres and for really helping us grow our work in the community and develop relationships with local artists, as well as for his excellent work overseeing many successful productions. Mike has made a huge difference over six years, whilst navigating a major capital project and a global pandemic, and he will be much missed by staff and trustees alike. We wish him all the best for his next chapter.'  
---
Work will begin shortly to recruit Mike's successor.