We've officially reached Christmas week and, if you're shopping around for a last-minute gift in Bristol, we've pulled together a list of upcoming theatre shows which we think might just make a lovely surprise for your special someone.
FOR FAMILIES
Perfect for little ones and families, highly-acclaimed and heartwarming show The Girl and the Giraffe is coming to Bristol Grammar School's 1532 Performing Arts Centre this February as part of our offsite season Tobacco Factory Theatres BEYOND. This is followed by The Amazing Bubble Man which returns to our Factory Theatre in April after sold out shows. Tickets are a family-friendly £9 and under, and you can find out more by clicking on the show titles!

FOR GROWN-UPS
For something more grown up, we're excited to welcome grizzly chamber opera for puppets, The Depraved Appetite of Tarrare the Freak this January. This knock-out production tells the hilarious and surprisingly beautiful true story of an 18th century sideshow act turned revolutionary spy famed for his gruesome, insatiable appetite…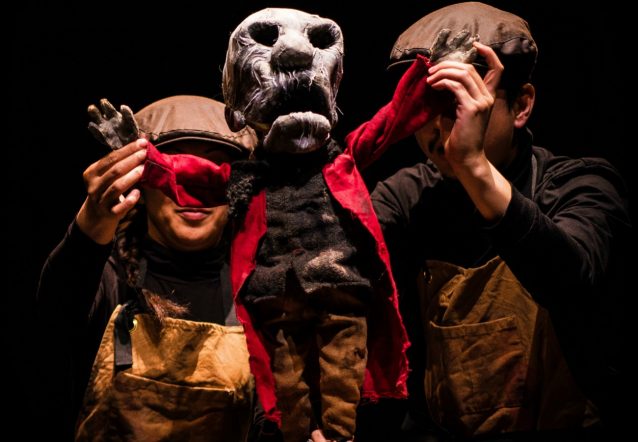 A Bristol favourite, join us for a night of Shakespeare and Classic Drama from February – May 2017 as our co-production partnership with Shakespeare at the Tobacco Factory continues. This year's productions include one of Shakespeare's great tragedies, Othello – directed by English Touring Theatre's Richard Twyman – and a freewheeling adaptation of Tartuffe by French comic master, Molière.

FOR COMEDY FANS
We're thrilled to welcome back delightfully silly local legends Living Spit, presenting their brand new show Tortoise v Hare in a series of unique and intimate performances at the Spike Island Café, again as part of Tobacco Factory Theatres BEYOND.
Also, multi award-nominated musical comedians Jonny and the Baptists bring us the first preview of their brand new tour, Eat the Poor.
And not to forget, The Comedy Box returns to our Factory Theatre with a selection of the finest names in stand-up comedy. Performing from February to May are: Susan Calman, Dr Phillip Hammond, Josie Long, Sara Pascoe, Tony Law, Bridget Christie and Andy Parsons.
For more information on upcoming shows at Tobacco Factory Theatres see our What's On page. Tickets can be booked online, in person via our Box Office or over the phone at 0117 902 0344.
We also offer gift vouchers which can be purchased here. Or if you're in a giving mood this Christmas, why not support our In the Community Appeal.
Happy shopping!
Posted on 19 December 2016