At its heart, Beautiful Thing contains a poignant yet joyous message of how community can lift people out of isolation and suffering. And what better way to celebrate this than with our own Get Singing Community Choir – a 50-strong chorus of people from across Bristol who have been brought together especially for this production.
Since the end of May, the choir have been meeting weekly at The Park Centre in Knowle to rehearse pop songs from the '60s and '90s which have been carefully selected and arranged for them by our Musical Director, Thomas Johnson. Split into two groups, the choir will perform live on stage each night of Beautiful Thing, making this a unique and highly special production that is not to be missed!
Led tirelessly and passionately by Tobacco Factory Theatres's Get Involved Producer, Ailie DeBonnaire, the choir have been working their socks off to learn their music and get to know the production and each other. Before they broke up for a well deserved break over the summer, we spoke to four members who all had something special to say about their time in the choir so far.
Check back on our website for more updates from the choir coming soon!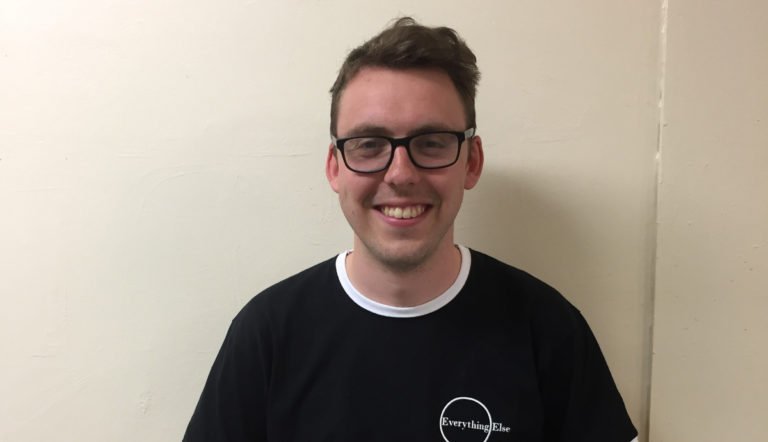 Name Dan
Lives in Bedminster
"I'm enjoying it so far…it's a lot to learn but all worth it in the end…I'm having a great time"
Name Marie-Annick
Lives in St George
"I'm meeting new people, learning new songs and I really like the approach to the training"
Name Jacquie
Lives in Warmley
"It's just the most wonderful experience… ever. To be on stage singing, it's just amazing"
Name Steve

Lives in Montpelier
"I'm really enjoying it, it's very relaxed and the people here are such a varied bunch, which is great"
---
See and hear our Community Choir in Beautiful Thing which runs at Tobacco Factory Theatres from Thu 11 – Sat 27 October. To find out more and book, visit the main show page.