Our Artist Residencies for July 2017 – January 2018 will provide 14 weeks of rehearsal space here at Tobacco Factory Theatres, plus artistic and production advice. After an open call-out for applications, we'll be welcoming Lucy Bishop, Luke Brown, Sharon Clarke, Rosa Eaton, Joseff Harris and James Kent, Tom Marshman, Raquel Meseguer and Theatre Ad Infinitum into our building to explore and develop brand new ideas. Here's how they describe their projects…
SOPHIE HATES THEATRE
THE BISHOP SISTERS
Sophie Bishop and Lucy Bishop are sisters. Sophie is a PHD student, Lucy is an actor. Sophie hates theatre, so she is forcing Lucy to help her make a show that she will like. A funny and charming exploration into the diverse experiences of theatre and performance, seen through the eyes of two different members of one family. Imagine the von Trapps, but if there were only two of them, they engaged in critical discourse, were uniquely charming and disagreed more. So… nothing like the von Trapps then.
THE DANDELION CHILD
LUKE BROWN
The Dandelion Child is duet between Luke Brown (Artistic Director of Luke Brown Dance) and Chris Fogg (Theatre Director, Writer and Dramaturg) based in West Dorset. In Child Psychology there are thought to be two flowers assigned to children, both 'The Orchid Child' and 'The Dandelion Child'.
"When an Orchid blossoms into a Dandelion, you have that rare person who is sensitive, strong and resilient"
This piece will look at the effects of stress on young people and what manifestations can linger in children through to adulthood.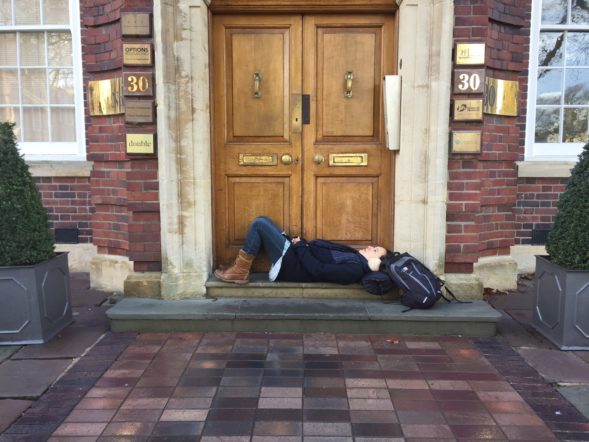 LULZ
SHARON CLARK
Raucous is a theatre company that fuses film, music, live performance, digital technology and aroma to make immersive stories for audiences. Working with actors, a composer, a technologist and a designer, we will be exploring the beginnings of a new, smaller show for Raucous based in the world of the black hat hacker.
SOUTHVILLE UNEXPLAINED CLUB
ROSA EATON
Southville Unexplained Club is a project collecting data, anecdotes and evidence from the public about things they cannot explain. We will be looking for answers and recording our findings. This will culminate in a lecture collating the uncanny in the area. Please email or contact @unexplainedsv on Twitter. We welcome all kinds of submission.
GRIEF AND HIGH DELIGHT
JOSEFF HARRIS AND JAMES KENT
A universal movement piece exploring the idea of falling in and out of love. We're not all in love at once, there are moments of pure synchronicity and moments of disparity; it's this journey we are sharing.
THE GEOFFREY TRAIN
TOM MARSHMAM
Tom aims to develop a new performance inspired by a true story. Initiated by an encounter between Geoffrey Patrick Williamson (age 17) and a railway policeman in plain clothes traveling to Bristol a network of young men are arrested and sentenced for unnatural acts of gross indecency. Tom will attempt to uncover real stories about the men's lives and comment on how things have changed in the 50 years since partial de-criminalisation of the sexual offences act.
A CRASH COURSE IN CLOUDSPOTTING (THE SUBVERSIVE ACT OF HORIZONTALITY)
RAQUEL MESEGUER
The project is intended as one of a series of works that questions the etiquette of our public spaces, probes our cultural aversion to rest and offers counter-cultural narratives, including the unseen experiences of lives lived with chronic pain and invisible disability. During our residency we will research and develop an audiovisual installation that invites audiences to lie down in public, and listen to the stories of local heroes whose daily acts of bravery go unseen.

NO KIDS 
THEATRE AD INFINITUM
NO KIDS is a personal exploration that will examine why so many of us feel so driven to have children. It will ask difficult moral questions about society and humanity, such as should the human race keep on reproducing at its current rate?
Using Theatre Ad Infinitum's signature style of physical theatre, cabaret and verbatim stories of parents and their children, real-life couple and co-artistic directors of Theatre Ad Infinitum, Nir Paldi and George Mann, will stage a theatrical debate asking: as a gay couple, should we go out of our way to reproduce?
---
To read more about Artist Development opportunities at Tobacco Factory Theatres, please visit our dedicated Artist Development page.