Make the festive season extra special this year with our Christmas show that will transport you to faraway lands, with mystery and laughter along the way. There are plenty of reasons why it's the perfect show to make your winter all the more magical, and we've shared ten reasons with you here…

Guaranteed snow this Christmas
Experience a white Christmas with snow all the way from Norway!
Anglo/Norwegian theatre company New International Encounter bring a blanket of snow and enchanting story from Northern Europe. Featuring a cast from the UK and beyond, this show's snowy setting is the perfect way to get the whole family into that magical winter feeling.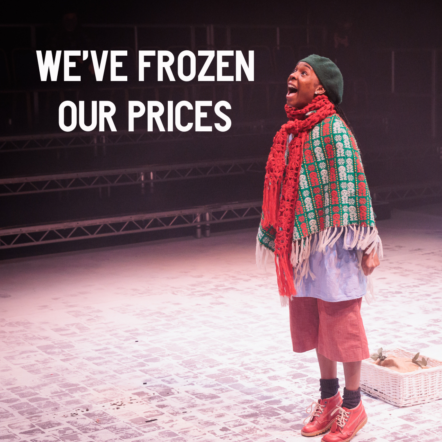 We've frozen our prices!
This year we have frozen our prices so they are the same as last year. Plus, you can enjoy 15% off family tickets – helping you to have a wonderful winter without the cost-bite!
For those who are experiencing hardship this year, choose our discounted Financial Difficulty tickets at the checkout. Equally, if your year has been abundant you can select our Give The Gift ticket, which adds a small supplement that helps us to keep offering lower price tickets to those who can't afford our standard price at the moment. We've all experienced different challenges over the last few years, and through our Give the Gift ticket option you can ensure that Christmas – and theatre – can be shared by all.
A story full of heart, courage and laughter
Join Gerda on her quest to the Frozen North as she tries to save her best-friend Kaj from the icy, wicked clutches of The Snow Queen.
This unforgettable folk tale is a heart-warming story in a winter setting that will transport you to faraway lands, with mystery and laughter along the way.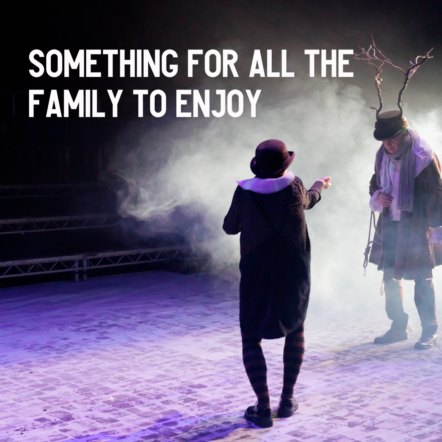 Something for all the family to enjoy
Suitable for 5 years and older, The Snow Queen is for the whole family to enjoy together – with humour the adults will enjoy as well as the kids.
Enjoy brilliant characters like the fantastical flying reindeer on a bicycle to the patient Grandmother telling a story to the kids.
We have wheelchair spaces, British Sign Language Performances, Socially Distanced Performances and Relaxed Performances – so that everyone can experience the magic this Christmas. We recommend booking soon to secure your ticket for these.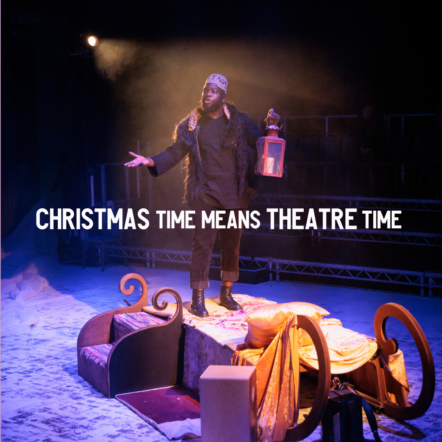 Christmas time means theatre time!
There is one season in the year to treat the family to an unforgettable theatre experience – it's Christmas!
Theatres are at their best at Christmas as the sound of children and their families fill the building with an excited energy knowing that very soon the show will start, and they will be transported to a magical land of an epic story.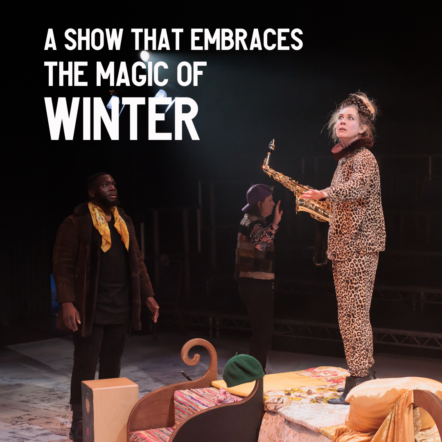 A show that embraces the magic of winter
Theatre makes Christmas time that extra bit special, but it's even more enchanting when the show itself embraces the most magical time of year.
Step inside Tobacco Factory Theatres this December or January, and get snug in your seat as we adventure through a mystical land of snow and magic with a Nordic sleigh!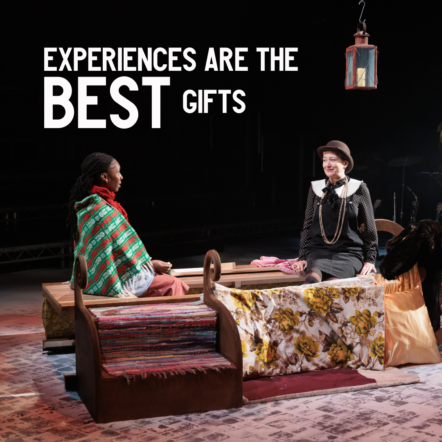 Experiences are the best gifts!
The perfect gift for the family who has everything!
A trip to The Snow Queen is the ideal gift for every family – and with performances after Christmas and into the New Year, it offers a delightful experience to look forward to in those grey days where – one more walk – is too much to ask. Get everyone in the festive mood by booking your loved ones tickets for a showing ahead of the big day, or surprise them with tickets on Christmas morning.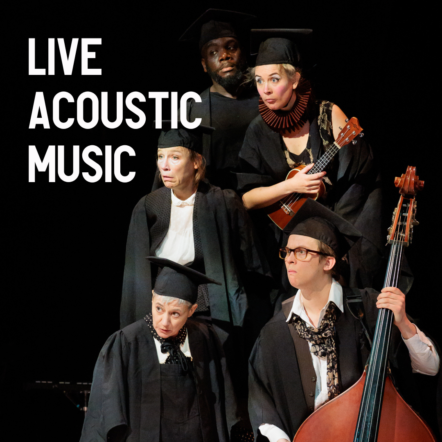 Live acoustic music
You'll witness rich acoustic music in The Snow Queen from a multi-talented cast, with an original score created by the Bristol based Musical Director Joey Hickman and the ensemble.
Listen out for a plethora of instruments including the double bass, accordion, saxophone, xylophone, ukulele and a soundscape of the frost tundras!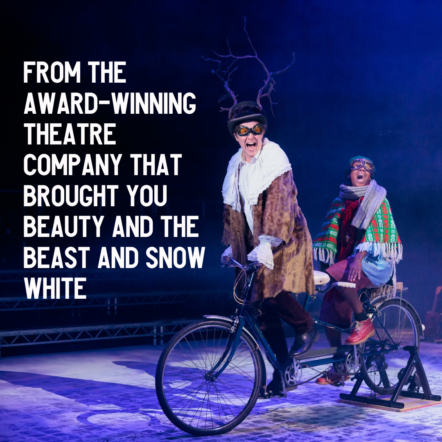 From the award-winning theatre company that brought you Beauty and The Beast and Snow White
Once again we've partnered with the award-winning New International Encounter and Cambridge Junction! Over the past 20 years, NIE has created 39 shows and performed more than 3500 times in over 1000 places across 3 continents, including Beauty and The Beast (2017) and Snow White (2019) with us at Tobacco Factory Theatres which went on to tour in the 500 seater New Victory Theater off 42nd Street in New York!
"Warm family-friendly fairy-tale with a smart twist"
– THE STAGE on Snow White
"A real treat of a family show… Gorgeous!"
– THE TIMES on Beauty & The Beast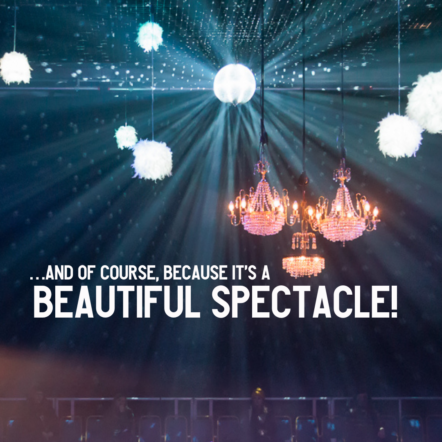 …and of course, because it's a beautiful spectacle!
Book tickets for The Snow Queen at Tobacco Factory Theatres here
Posted on 30 September 2022